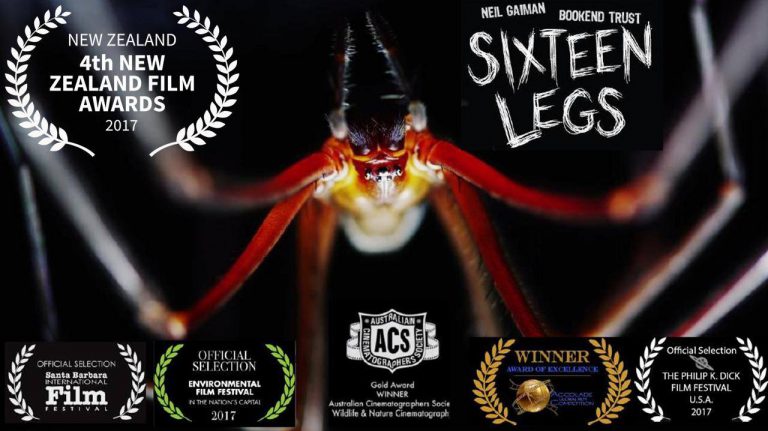 "A playful, stunning documentary… as epically gorgeous as it is fantastically artful." – Edhat Review, Santa Barbara International Film Festival.
The feature length documentary film screening of SIXTEEN LEGS. This spectacular film project was born and bred in Tasmania and we're excited to finally bring it home. This premiere is the culmination of years of work to document the extraordinary life of Tasmanian cave spiders and other subterranean dwellers in ultra high definition. The film has already been acclaimed at film festivals across the United States, and has been picked up by National Geographic for a global audience. See it on the big screen at full feature length.
The film will be launched by the Honourable Will Hodgman MP, Premier of Tasmania. All ticket proceeds will be used to support the Bookend Trust's education activities, including Expedition Class, Fiji Power, the Antarctic Experience and Coast Watchers. Your attendance will be a valued vote of confidence in our ongoing work to share the wonders of our natural world and how students and the whole community can be part of positive solutions to the challenges we face.
REGISTRATIONS GREATLY APPRECIATED
Times: 6.30pm, for seating by 6.55pm. Supporting material will be on display in the foyer. Film screening will commence after a short presentation.
Alcoholic and non alcoholic drinks will be available to purchase after the screening in the foyer. Complimentary snacks provided.
Screening time: 100 minutes approx plus presentation.