View or download the 2023 Tassie Program for a taste of what's happing around the state.
National Science Week is Australia's annual celebration of science and technology. In Tasmania, this is more like science month! In a typical year, there are 80-100 public events and almost every school has events on top of that.
Tasmania enjoys all types of events and activities, big and small. Young Tassie Scientists will be touring Tasmania, visiting schools and community groups, to share their love of science. Larger events this year include the Festival of Bright Ideas and Beaker Street Festival. The Queen Victoria Museum and Art Gallery and the Tasmanian Museum and Art Gallery also celebrate Science Week with a suite of events each year.
There are events happening all over the state, covering all different facets of science. Here is just a taster of what you can learn and do this year.
Engage with science more deeply as musicians and scientists interpret scientific ideas into musical compositions. Hear the music of string theory, invasive and endemic species of Cataract Gorge, and cloud formations.

Learn about Tasmania's 'living fossils' during the "A Great Gondwanan Day Out". Explore the amazingly unique geology, flora and fauna of the island we call home and how we can protect and conserve the rich and diverse ancient ecosystems.

Our bodies are made from stardust from the residue of supernovae, long, long ago. Some of that stardust coalesced to become our living, breathing human forms. Experience that phenomenal history come to life alive through a combination of movement, story and song.

Think the vagina is a simple tube? Think again! Explore an exhibit of 3D animal vaginas and hear wacky and unexpected tales of female animal reproduction that bust the "passive female" myth.

The Midlands is Tasmania's only Biodiversity Hotpot and one of only 15 nationally. Learn more about why the Midlands is such a unique and important ecosystem and what is happening to conserve the amazing biodiversity of the Tasmanian Midlands Biodiversity Hot Spot.
ExBEERimental Science is a beer-tasting, science-sipping event connecting the public with the amazing science behind the brews they love. This year, three Australian breweries will craft both a control and an experimental beer to highlight the incredible sensory shifts that science can have on beer.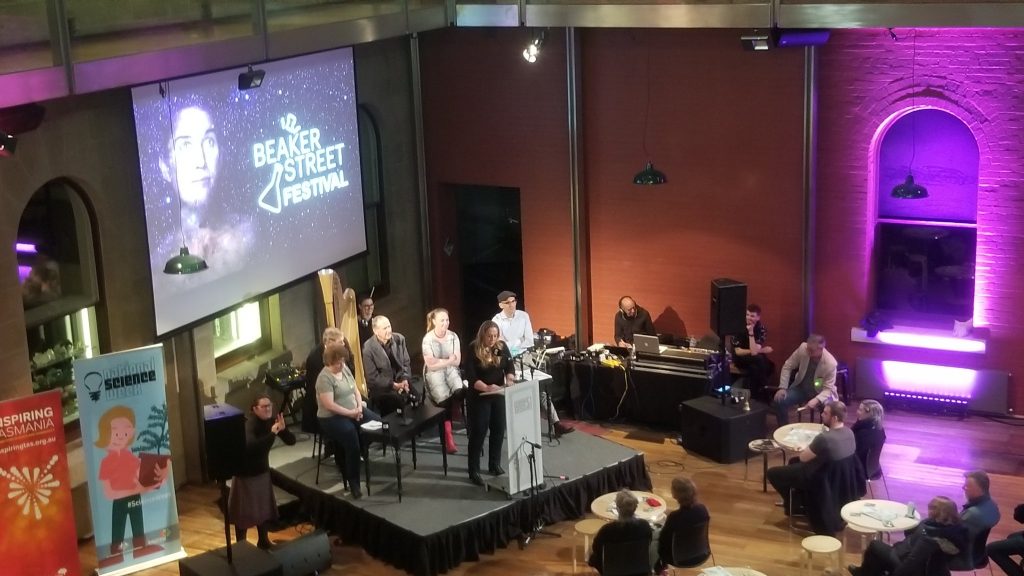 Get involved! Follow our social media to get updates on all things #scienceweek in Tassie! Hope to see you at one of the events in August!