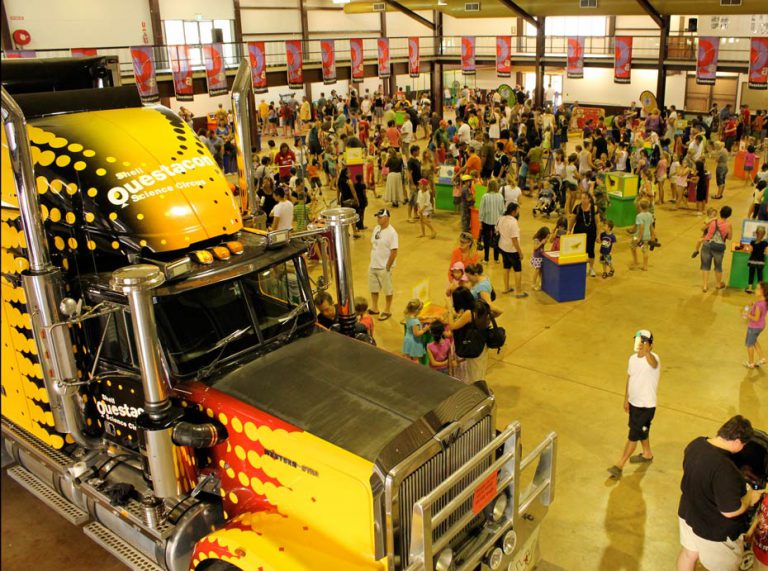 Are you a science graduate that's unsure on what to do next? Considering a PhD and want to develop your communications skills?
Want to travel the country and talk about science? Then come and join the Shell Questacon Science Circus!
The Science Circus forms a major component of The Australian National University's Master of Science Communication Outreach. Each year up to 16 graduates take part in the Science Circus to complete their Master's degree. The Science Circus is one of the world's most travelled and recognised science outreach programs. Since 1985 the Science Circus has travelled throughout Australia bringing science to local communities.
The qualification offers students the opportunity to develop their science communication skills through practical experience in schools and the community, online, in the media and beyond. Science Circus presenters have gone on to work with science centres, research and development organisations, media organisations, government and industry both in Australia and overseas.
Application for next year's program are open now!