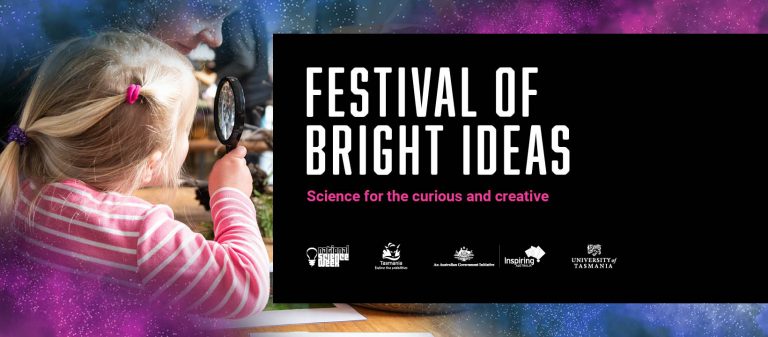 A fun event for all Tasmanians, the Festival of Bright ideas showcases science, tech, engineering, maths, arts, and more. Come see, play, eat, drink, and interact with everything from sea creatures to drones! You're invited.
Visit FOBI online to find out more, or to get involved as an exhibitor, sponsor or volunteer.
Schools day will be held on 20 Aug 2021 – teachers, stay tuned for more info.