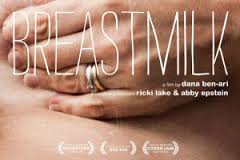 You are invited to a screening of the new documentary by first-time filmmaker Dana Ben-Ari  – an unflinchingly provocative, humorous, information, and inspirational exploration of just how, when and why the next generation gets fed. The film dives into the fray of what really happens among new parents – those who want to breastfeed, those who can't breastfeed and a whole culture caught up in the heady mix of stress, bliss and judgment that have made breastfeeding choices a matter of polarising social debate.
The screening will be followed by a panel discussion at 7:45pm with local reproductive health experts:
Ana Navidad, Midwifery Group Practice Midwife and Coordinator, Royal Hobart Hospital
Jen Ayton, Midwife/Lactation consultant, Breastfeeding researcher, UTAS
Dr. Meredith Nash, Reproductive health researcher and sociologist, UTAS
Refreshments from 5.30pm.
FREE event but you can register HERE to ensure your space.
2 MidPLUS Points has been approved for midwives who attend this event.
Held in association with the Australian Women's and Gender Studies Association and Maternity Choices Australia.