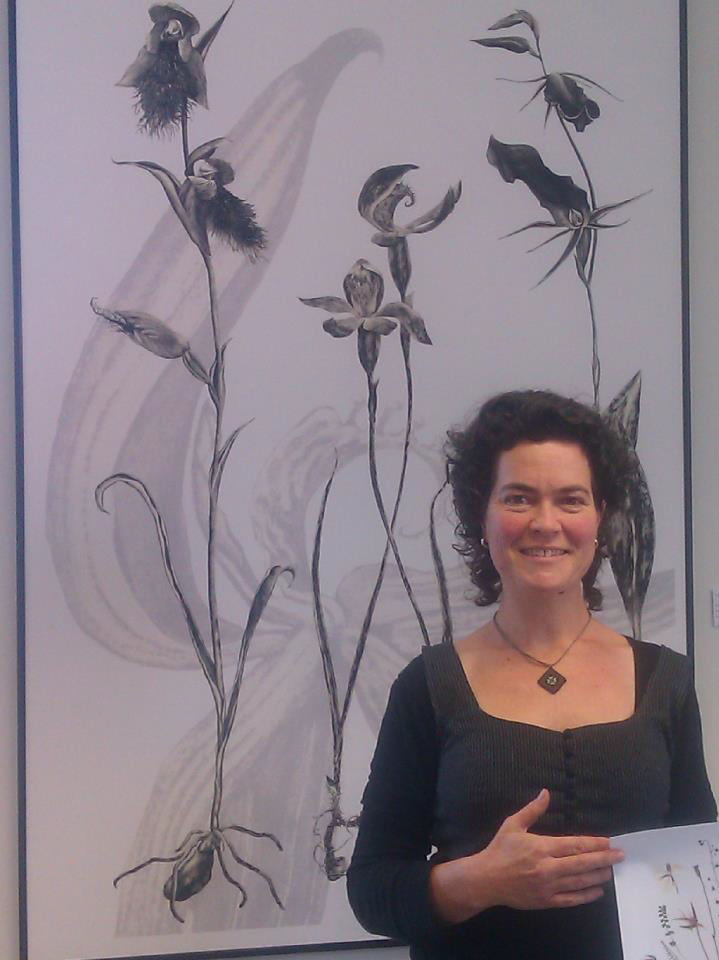 Learn from innovative botanic print artist Deb Wace through participating in the series of 3 workshops to master and make your very own mono print.
Workshop Dates
Sat Sept 12 Workshop 1: 10 am – 3.30 pm
Sat Sept 19 Workshop 2: 10 am – 3.30 pm
Tues Sept 22nd Workshop : 3: 6.00 – 9.30 pm
Cost: $50 in total for the 3 workshops
Workshop outline:
Study native plants under the microscope, draw and scale up the works, transfer images onto the plates and print them using mono print and dry-point intaglio printmaking techniques. The public exhibition resulting from the workshops will showcase the learning process and demonstrate the progression of ideas and accomplished finished works.
Numbers are limited and bookings are essential.  Find out more email   sustainability.learning.centre@education.tas.gov.au
See Deb's work: https://www.youtube.com/watch?v=EMcO9UnysME
Botanical Arts Exhibition Opening Thursday September 25th 5.30 pm at the Sustainability Learning Centre Exhibition dates 25th Sept – 12th October.
This event is supported by Inspiring Australia.