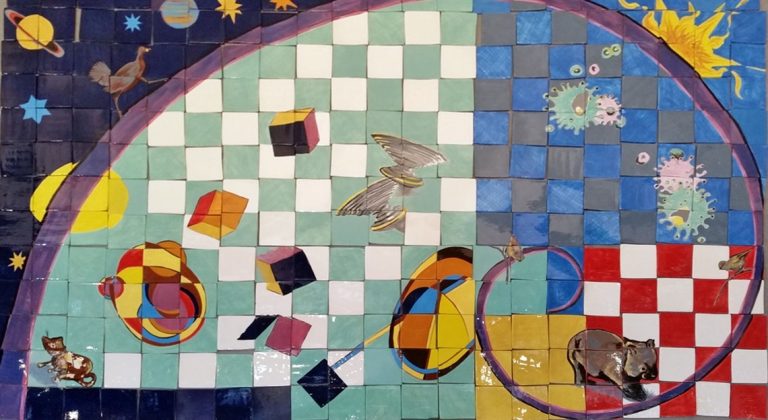 Join Suzanne Crowley at QVMAG Inveresk in a conversation on her PhD examination exhibition – Entangling art with STEM.
During the research process, Suzanne explored the shared history of science and art, the contribution of geometry to the development of western linear perspective and how STEM knowledge is foundational in paint and ceramics process and practice.
This floor talk will focus on distilling the contribution of geometry to the artworks, and the possibilities these contributions present for articulating STEM ways of knowing.