PLEASE NOTE THAT THIS GRANT ROUND HAS BEEN SUSPENDED. THE TASMANIAN NATIONAL SCIENCE WEEK COMMITTEE IS IN THE PROCESS OF DETERMINING AN ALTERNATIVE PROCESS GIVEN CURRENT PROJECTIONS THAT EVENTS AND PUBLIC GATHERINGS WILL STILL BE IMPACTED IN AUGUST. PLEASE CHECK BACK IN HERE OR ON OUR FACEBOOK PAGE FOR UPDATES IN THE NEAR FUTURE. APOLOGIES FOR ANY INCONVENIENCE AND TAKE CARE EVERYONE.
The Tasmanian National Science Week Coordinating Committee is offering seed grants of up to $500 to help Tasmanians all over the state run events during during the festival, 15-23 August 2020.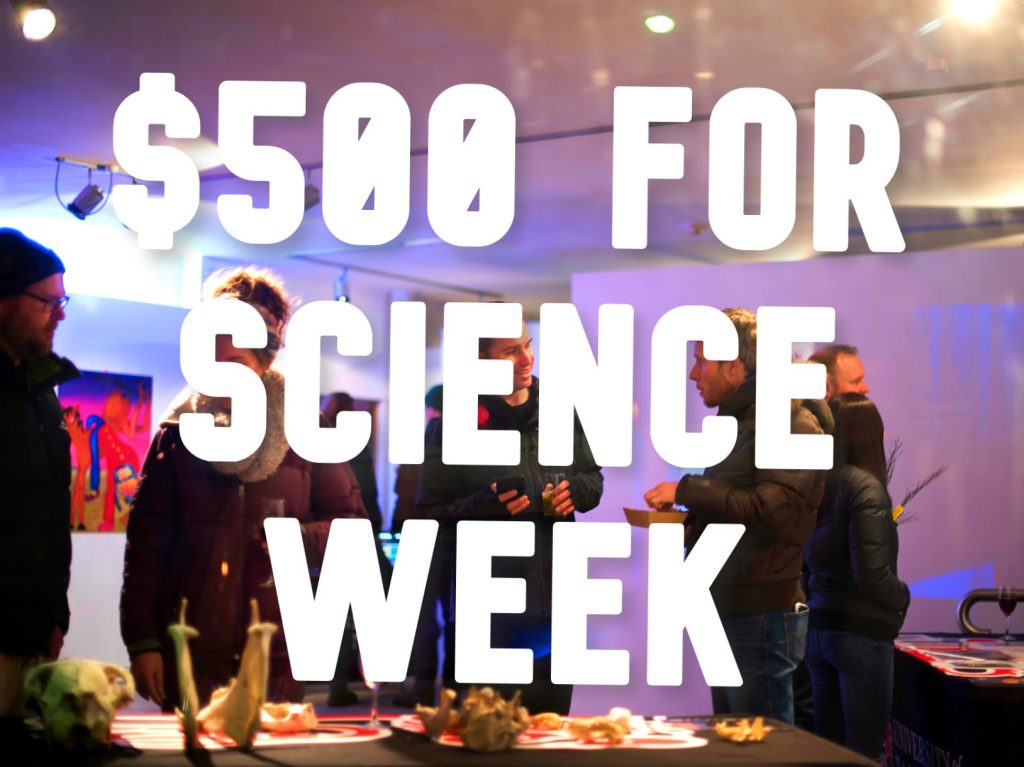 National Science Week is Australia's annual celebration of science and technology. Running each year in August, it features more than 1000 events around Australia, including those delivered by universities, schools, research institutions, libraries, museums and science centres. These events attract a wide audience from children to adults, and science amateurs to professionals. Over one million people participate in science events across the nation.
Do you have a great idea for an event? Fill out the form to apply.