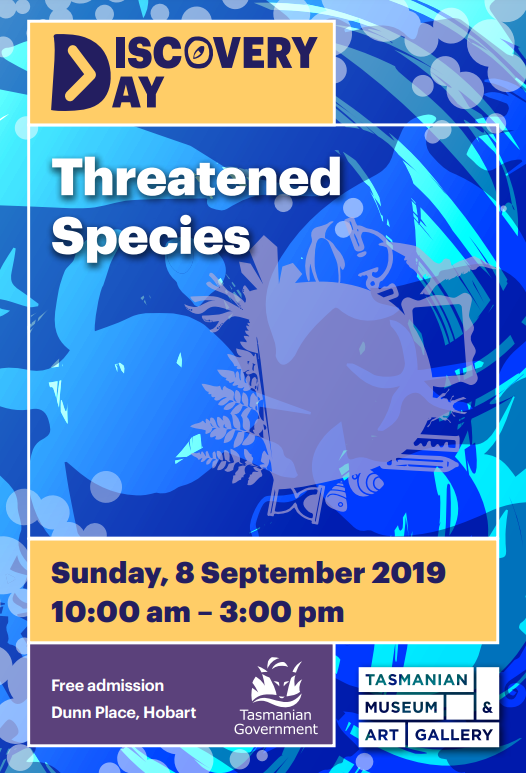 Come and commemorate National Threatened Species Day – our annual opportunity to renew our efforts to protect species from extinction – at TMAG! It's
also the final day of SeaWeek, which encourages everyone in the community to understand and appreciate the sea.
Discovery Days at TMAG provide an opportunity for families and visitors of all ages to enjoy a Sunday of interactive activities and special interest sessions.