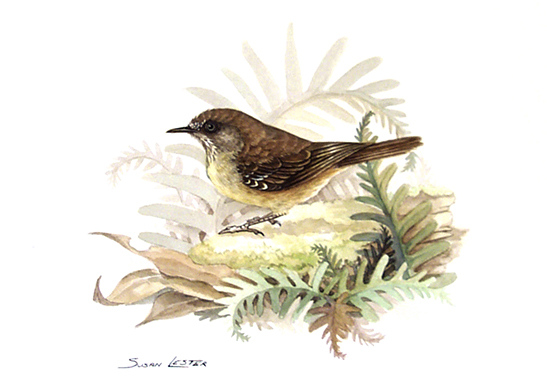 In 1987, artist Susan Lester was commissioned to paint 200 of Tasmania's birds for a book to commemorate the Examiner newspaper's 150th anniversary. She worked with ornithologist and Queen Victoria Museum and Art Gallery curator Dr Bob Green, and spent time observing the birds in the bush and drawing museum specimens to ensure accuracy in her paintings.
Susan worked for four years to produce the exquisite and finely detailed watercolours; however, the book was never published, and the watercolours went missing. In 1999, 199 of the 200 watercolours were discovered in a safe at Hobart's WIN Television studio and were subsequently donated to TMAG. The 200th painting, of the swift parrot, remains missing.
Sadly, Susan passed away after a brief illness in early 2022. As a tribute, her family fundraised to make the book a reality and her works will finally be published in a bespoke publication, Birds of Tasmania.
To coincide with the book's publication, TMAG will display a selection of the 199 watercolours painted by Susan in its Collection as part of this Salon Gallery exhibition.