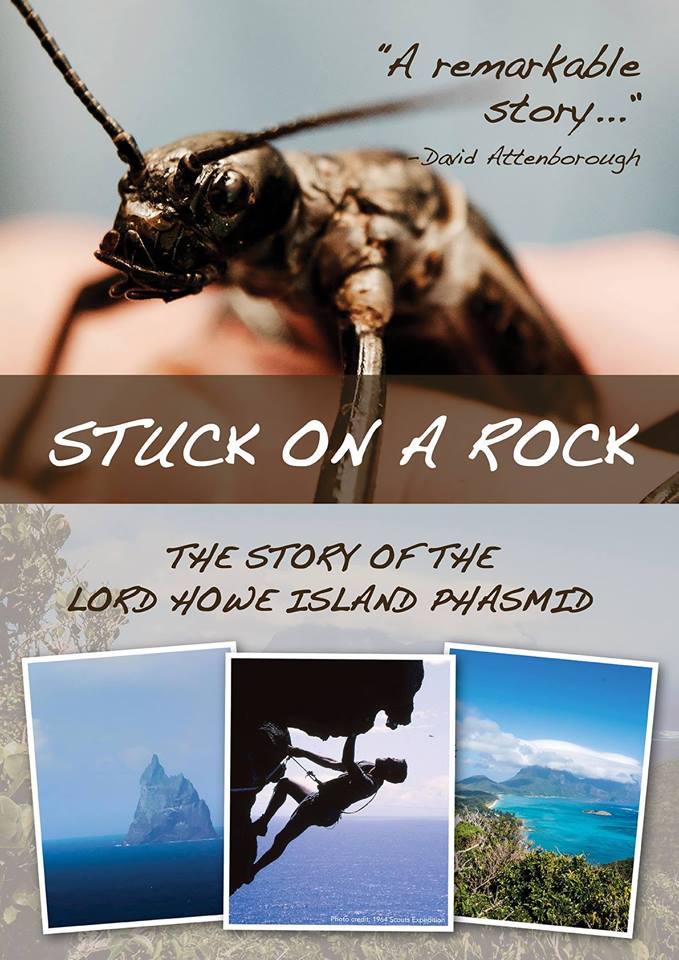 Coming to CSIRO Hobart is the Tasmanian premiere of 'Stuck on a Rock', a new short documentary (32mins) by Melbourne filmmaker Asher Flatt about adventuring into the unknown, extinction, conservation and our fragile connections with nature. This gripping story is about the Lord Howe Island stick insect, a species that managed to cling onto existence in one of the most unlikely spots imaginable. It is told with creativity and humour by those whose passion and dedication have saved the species from extinction, including adventurer Dick Smith who climbed Ball's Pyramid in 1964 with an intrepid band of scouts.
"It is a remarkable story of how this unique creature was saved from extinction by a group of dedicated conservationists." – Sir David Attenborough
Facebook Event Link: https://www.facebook.com/events/112927769645977/
This FREE event is taking place at the CSIRO Auditorium on Castray Esplanade from 5:30pm, followed by a Q&A with the filmmaker. For more information (including the trailer) and to register for this exclusive event go to www.asherflatt.com/event  Contact: asherflatt86@gmail.com  0405 747 192.