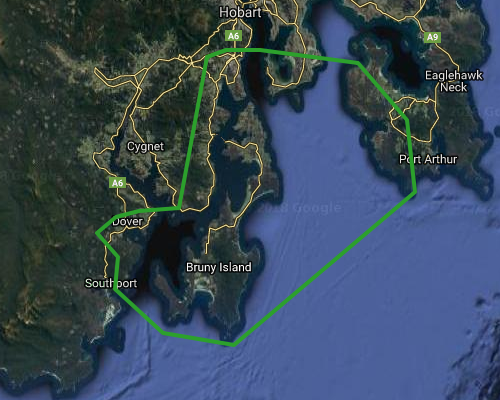 Are you an inhabitant of Kingborough, Hobart, Clarence or Tasman?
If so, you are eligible to participate in a mapping survey!
The survey involves mapping your recreational activities in Storm Bay. To access the survey or for more information, please follow this link: https://maptionnaire.com/en/2884
The survey takes about 15 minutes to complete on a computer or tablet (please do not attempt to complete on a smartphone, as the mapping process will be difficult on a smaller screen). The survey begins with a short section about you and the marine environment, followed by some map-based questions, and finally some socio-demographic questions.
As a thank you for completing the survey, we will send you one $15 Woolworths or Coles voucher per household, through the post or by email.
https://maptionnaire.com/en/2884
If you have any questions about this study, please do not hesitate to contact Elisavet Spanou (Elisavet.Spanou@utas.edu.au) or Darla Hatton MacDonald (+61 (03) 6226 2303 | Darla.HattonMacDonald@utas.edu.au).
This study has been approved by the Tasmanian Social Sciences Human Research Ethics Committee. If you have concerns or complaints about the conduct of this study, please contact the Executive Officer of the HREC (Tasmania) Network on +61 3 6226 6254 or email human.ethics@utas.edu.au. The Executive Officer is the person nominated to receive complaints from research participants. Please quote ethics reference number H0016452.