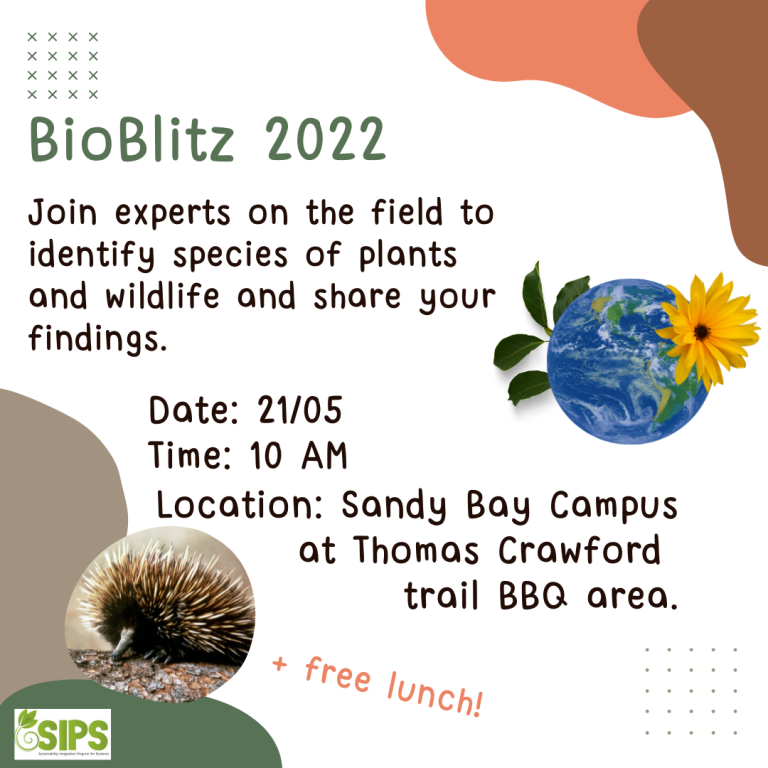 In celebration of Biodiversity Day, the UTAS Sustainability Team will be hosting a BioBlitz event on the Sandy Bay Campus.
Identify species of plants and wildlife and upload your findings to iNaturalist, a global repository of biodiversity data.
On the day, you will be supported by experts in the field and contribute to meaningful citizen science work.