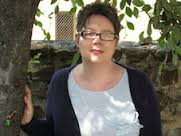 The Royal Society of Tasmania invites you to attend a lecture by Dr Nicki Tarulevicz.
Find out about Singapore and its reliance on importing the vast majority of its food and water supplies since settlement in 1819.
Dr Tarulevicz is the recipient of the 2012 Association for the Study of Food Culture and Society Pedagogy Award and a current Elected Member of the Board of the Association for the Study of Food, Culture and Society (2014-17)
All interested people are welcome. Admission is free.