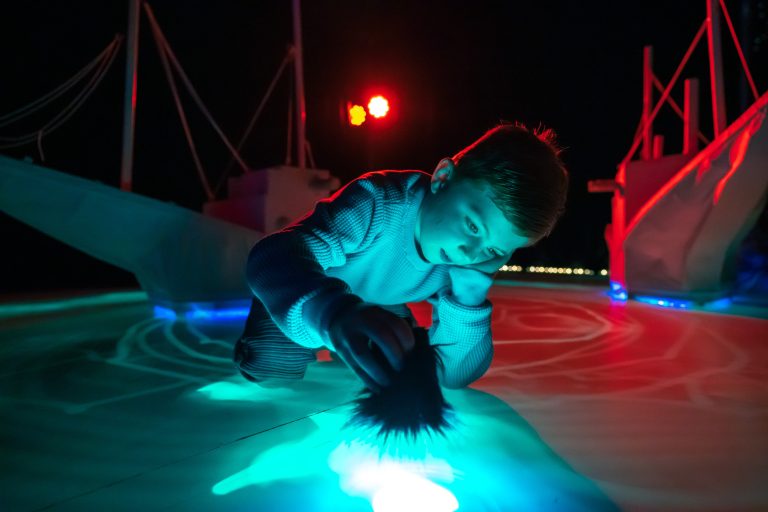 Ten Days on the Island presents:
Sea of Light
PATCH Theatre
Sea of Light entwines light and sound to conjure an enchanted sea adventure for the whole family.
With a UV torch in hand, set sail across a sea to paint your very own voyage in light. Steer ships that leave glowing paths in their wake.
As you explore Sea of Light, artworks by contemporary Aboriginal visual artist, Elizabeth Close, are painted in light across the sea floor. These paintings speak to the connection between land and sea, the earth and waterways and reflect the deep relationship that Aboriginal and Torres Strait Islander people have with Country.
This spellbinding interactive installation carries adventurers on a journey across two fun-filled rooms at HIVE Tasmania – a major new cultural precinct packed with science and culture in a stunning building in the heart of Ulverstone.