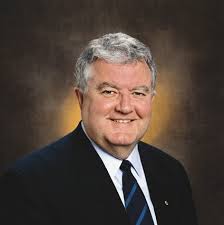 A lecture presented by Professor Ian Chubb AC, Australia's Chief Scientist.
Professor Chubb will discuss the critical role of science education in providing skills security for Australia in the coming decades.
Those wishing to register for the dinner at the University Club after the lecture are invited to do so at www.austcolled.com.au
The Richard Selby Smith Oration 2013 is the eighth annual event to celebrate the life and work in education of Professor Richard Selby Smith. The Oration is a high profile free public lecture, organised by the Tasmanian Branch of the Australian College of Educators, supported by the Selby Smith Family and the University of Tasmania.
Professor Selby Smith made significant contributions to education nationally and in Tasmania over a long period. He was a foundation member of the Australian College of Educators and an active and long serving member of the Tasmanian Branch. He was a Fellow of the College.