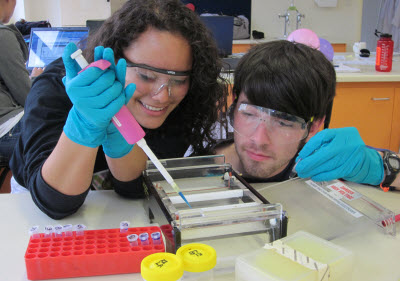 Spend two days exploring molecular and cellular biology with CSIRO. See CSIRO labs and testing facilities, meet and chat with research scientists, explore the world of DNA and extract your own!
Cost: $250 for 2 day course
A unique chance to go behind the scenes of Australia's premier research agency, CSIRO. In this program, you will:
Visit CSIRO research laboratories – see the latest research in action.
Participate in discrete lab experiences – explore the world of molecular biology.
Attend researcher presentations – meet the scientists behind the news headlines.
Challenge yourself with open-ended investigations – extract your own DNA and build your own gel electrophoresis tank to take home.
Places are limited. BOOK NOW!
For more information, go to the CSIRO website, phone 1300 136 376 (cost of a local call) or email education@csiro.au.
We look forward to seeing you in July!