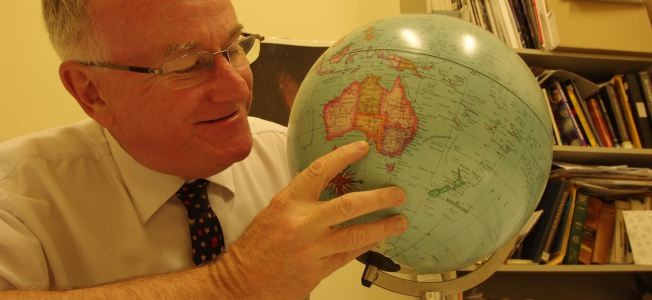 Martin George is passionate about astronomy, which has dominated his life since he was six years old.
Martin is well known as the manager of QVMAG's Launceston Planetarium, working closely with Chris Arkless. He is Fellow and former President (2005-2006) of the International Planetarium Society  the world body of planetarium professionals. He is a member of several other astronomyrelated professional organisations, including the International Astronomical Union.
Martin was born in the UK and educated in Tasmania. He writes regular newspaper articles, and makes frequent appearances on radio and television to discuss astronomy and space research. He has monthly astronomy programmes on ABC Northern Tasmania and Launceston's City Park Radio, and fortnightly national programmes on ABC Local Radio. His television appearances have included Channel Nine's Today Programme.
Martin has kept close links with the University of Tasmania, and has on many occasions presented undergraduate courses in astronomy at the University's Launceston Campus. He frequently speaks to community groups and the public on astronomical topics.
Martin will speak about Tasmania turning out to be a wonderful choice of a place to live, and how astronomy has been so significant for him and has been a part of so many of his ventures. He is also passionate about travel and photography, which for Martin go very well together.
As these functions are popular RSVP is essential by Monday 22 August 2016
Tel: 6323 3798 or email: bookings@qvmag.tas.gov.au
Friends please quote your membership number.