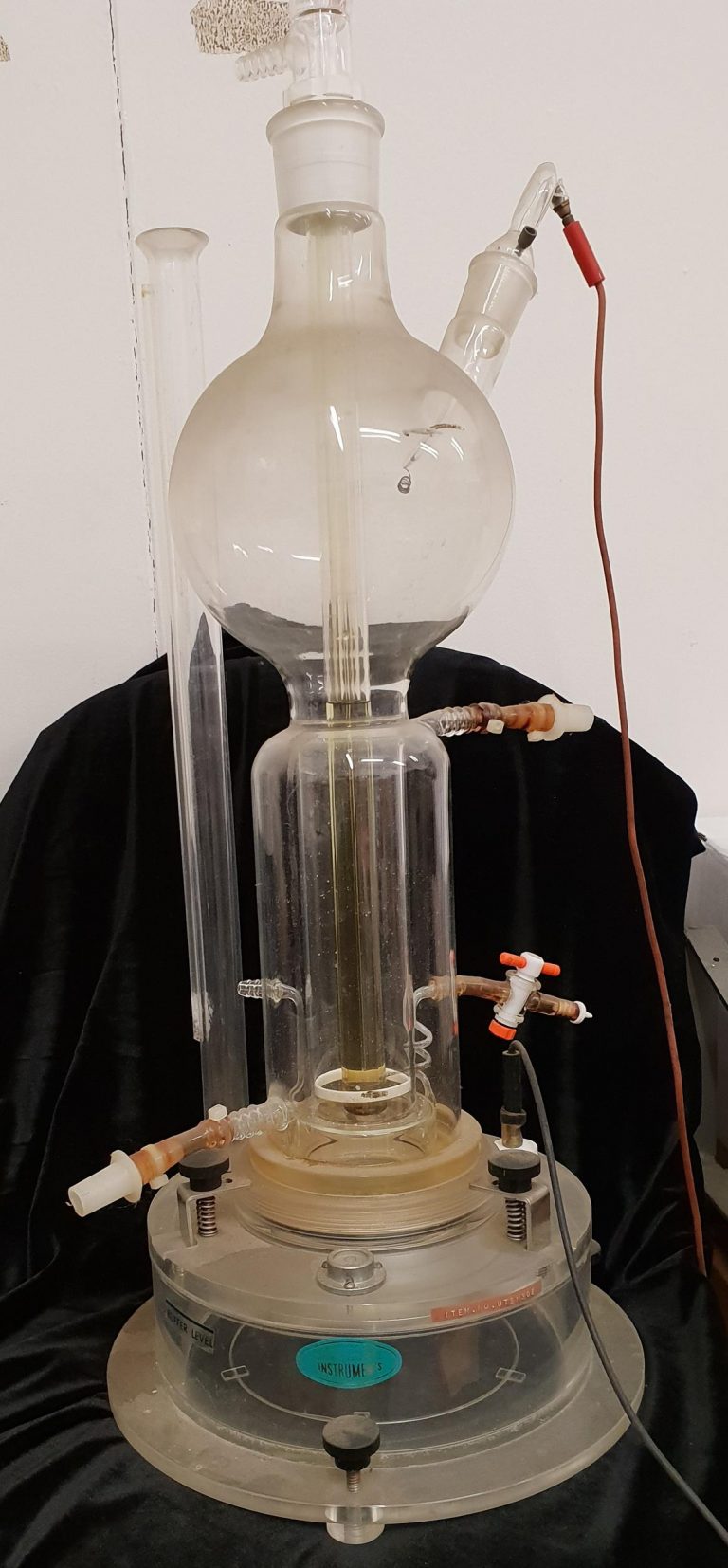 Science will be part of the solution to every problem in the 21st century – and it will continue to illuminate humanity and humanity's place in the universe.
This exhibition involves an appreciation of the importance of science for daily life, business, politics, our collective future and our view of ourselves, displaying objects and material from the University of Tasmania Chemistry Collection. The Chemistry Collection includes research and teaching equipment, plus objects and related material that hold specific significance to the history of the University of Tasmania and the nation. Collected over 70 plus years the Chemistry Collection informs the story of scientific research within the University of Tasmania.
Exhibition curators, Murray Frith and Krystel Woolley, have selected objects and material that emphasize defined significant points of academic interest, the obscure, the challenging and some personal favourites much loved by staff and students.
Exhibition opening: 6 – 8pm Friday 9 August
Guest speaker: Professor Dominic Geraghty, Pro Vice-Chancellor (Launceston), University of Tasmania