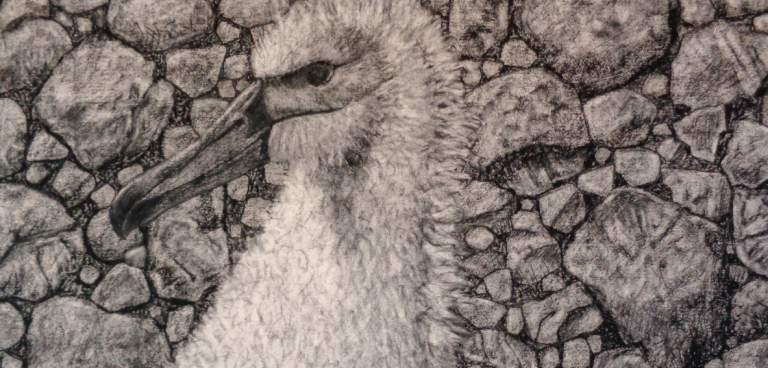 In 2014, artists Richard Wastell and Matthew Newton accompanied a team of scientists to remote Albatross Island, Bass Strait, home to over 5 000 breeding pairs of Tasmania's endemic Shy Albatross. The exhibition On Albatross Island showcases their individual artistic responses to this unique environment.
To be opened by Philip Wolfhagen, Tasmanian artist and one of Australia's leading contemporary landscape painters Friday 4 December 2015, 6pm Queen Victoria Art Gallery, 2 Wellington Street, Launceston. RSVP essential by Monday 30 November 2015, to  bookings@qvmag.tas.gov.au. Places are limited so please book early to avoid disappointment.
FLOOR TALK by Matthew Newton at the Queen Victoria Art Gallery on Saturday 5 December, 11am to 12pm. Admission free. No booking required.