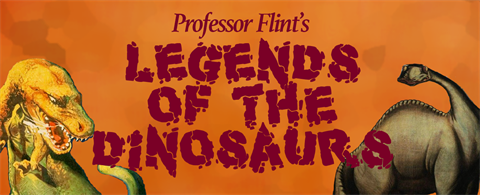 Prepare to challenge everything you thought you knew about dinosaurs in an interactive musical and scientific adventure at QVMAG! With show times running from Saturday 5 October to Tuesday 8 October, you're sure to find the perfect time to join in on the dinosaur fun.
Everyone's favourite singing palaeontologist, Professor Flint, takes you on a journey of discovery through the Age of Dinosaurs to today, and explores and challenges all that we thought we knew about these extraordinary creatures!
Specially written for the Dinosaur rEvolution Exhibition, Professor Flint's "Legends of the Dinosaurs" is a delightful, family-friendly adventure that answers many of your most favourite questions about dinosaurs, and asks a great many more!
Payment for the show can be made at the QVMAG visitor desk or shop upon arrival on the day.