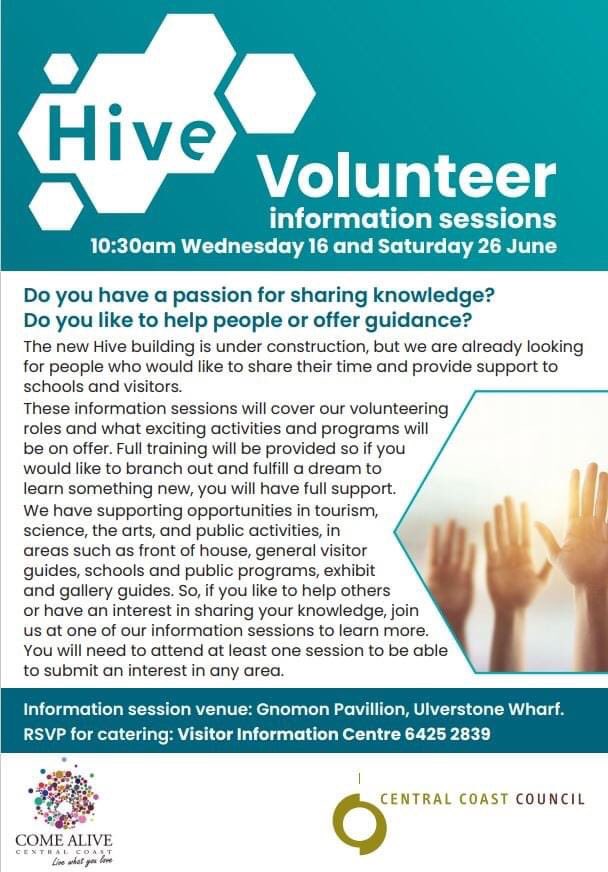 Do you have a passion for sharing knowledge? Do you like to help people or offer guidance?
The new Hive building is under construction, but they'are already looking for people who would like to share their time and provide support to schools and visitors. These information sessions will cover our volunteering roles and what exciting activities and programs will be on offer. Full training will be provided so if you would like to branch out and fulfill a dream to learn something new, you will have full support. They have supporting opportunities in tourism, science, the arts, and public activities, in areas such as front of house, general visitor guides, schools and public programs, exhibit and gallery guides. So, if you like to help others or have an interest in sharing your knowledge, join us at one of our information sessions to learn more. You will need to attend at least one session to be able to submit an interest in any area.
Information sessions will be held on two days: 10:30am Wednesday 16 and Saturday 26 June.
RSVP for catering: Visitor Information Centre 03 6425 2839.