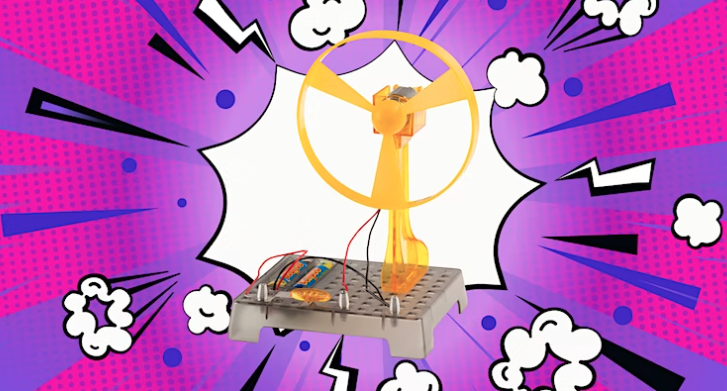 Become a STEM experimenter! Create an ELECTROMAGNET, MOTOR, BUZZER with a SWITCH and more. Hands-on fun with circuits!
Start your journey experimenting with electronics in this fun and easy to follow, hands-on workshop. Learn about circuits and how to create simple electronic machines as you create an electromagnet, motor, fan, buzzer with a switch and a light with a switch.
Price includes everything needed. For ages 8 and up.
You will Get
• A take home experiments kit and AA batteries to power your experiments
• Guidance from a dedicated workshop team member
• Hands-on fun, no devices needed!