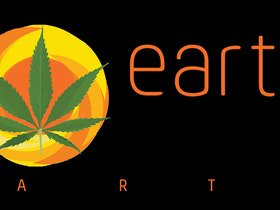 Renewable energy and hemp have many synergies. Not the least of which is that they're both 100% natural and part of the journey to building a sustainable Tasmania. Introducing: Earth Expo 2017: Tasmania's own HUGE two-day celebration of everything EARTH. It's all in the name: Energy – Alternatives – Renewables – Tasmania – Hemp
The first event of its kind anywhere in the world, EARTH Expo is everything Renewable Energy, Industrial Hemp & Medicinal Cannabis. Held at Launceston's iconic Albert Hall, a 2 day Expo ($10 entry, kids U13 free) for the general public (Sat Oct 28 – Sun Oct 29).
Showcasing everything from the most cost effective renewable energy solutions for your home and business through to EVERYTHING hemp, the latest in medicinal cannabis technology, hemp seed and hemp seed oil, hemp fibre, clothing, art, health products, building materials (hempcrete), hydroponic / gardening equipment and a huge range of other innovative products and supplies for industry and hobbyists alike. Earth Expo will also bring to Launceston the world's leading experts, neuroscientists, doctors, academics and entrepreneurs as well as celebrities, activists, patients and politicians for presentations, conversations and Q&A sessions.
Saturday Oct 28: Expo 9AM – 5PM

Sunday Oct 29: Expo 10AM – 3PM