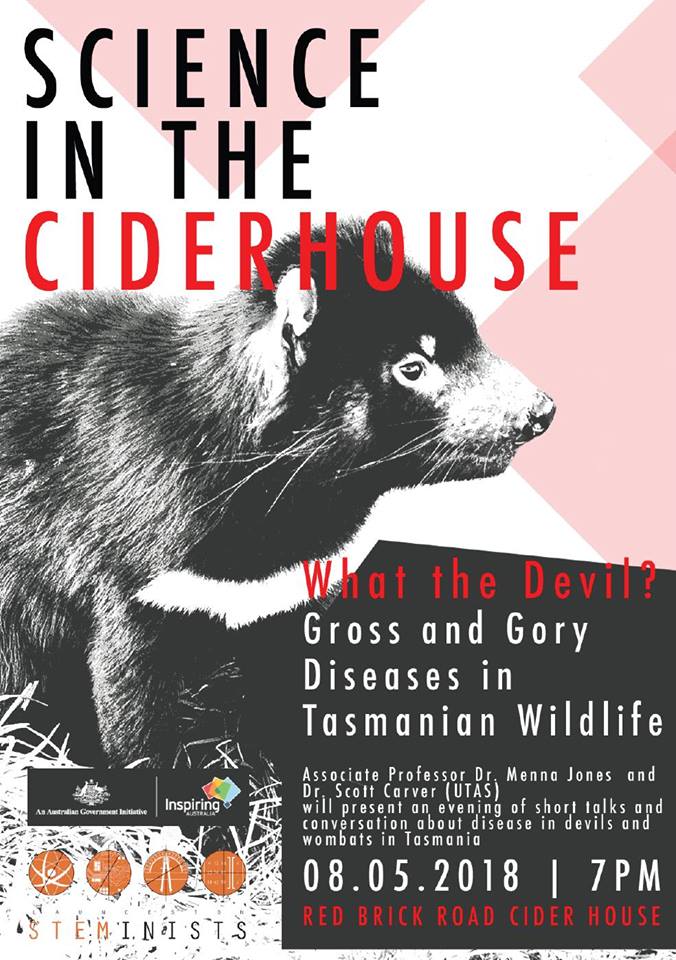 Dr Scott Carver will talk about his research on new treatments for managing wombat mange, a disease spread by mites. Associate Professor Menna Jones will join him to discuss Tasmanian Devil facial tumour disease. Come along and hear how science is helping our favourite local fauna, talk to the scientists at the cutting edge of this research who are based right here on the apple isle and enjoy a cider or two.
WHAT: Tasmanian Devil facial tumour disease and wombat mange
WHO: Dr Scott Carver and Dr Menna Jones, Unisveristy of Tasmania
HOW: Everybody is welcome, just come along on the night or RSVP to the Facebook event.