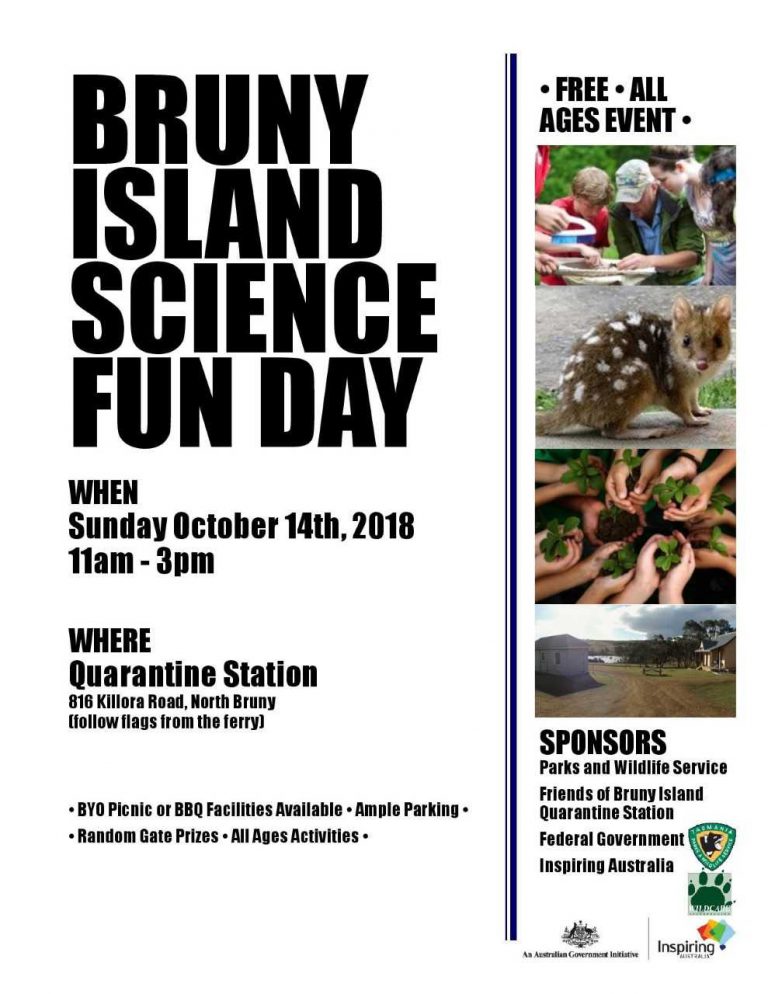 Hands-on science fun for all ages!
This is a fun day out for the whole family- spread throughout the beautiful grounds of the Quarantine Station will be a series of activities that let you explore and experience science first hand.
Biology, Physics, Environmental science, Medical science and more!
This is a FREE event. All welcome.
There will be picnic facilities on site, and you can check out visiting speakers from Parks and Wildlife, Biosecurity Tasmania and Cat Management.
…and there will be many prizes!