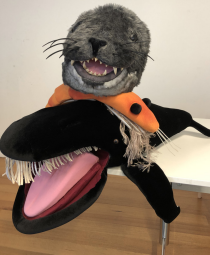 Join some of the local wildlife who call Antarctica home, as they share their survival tips for living in the freezer! See real specimens and interact with some quirky animal characters. Meet an emperor, a leopard, a wanderer, and some small fry, and have a whale of a time.
Free sessions on the half hour in the Central Gallery.
Suitable for children under 10.