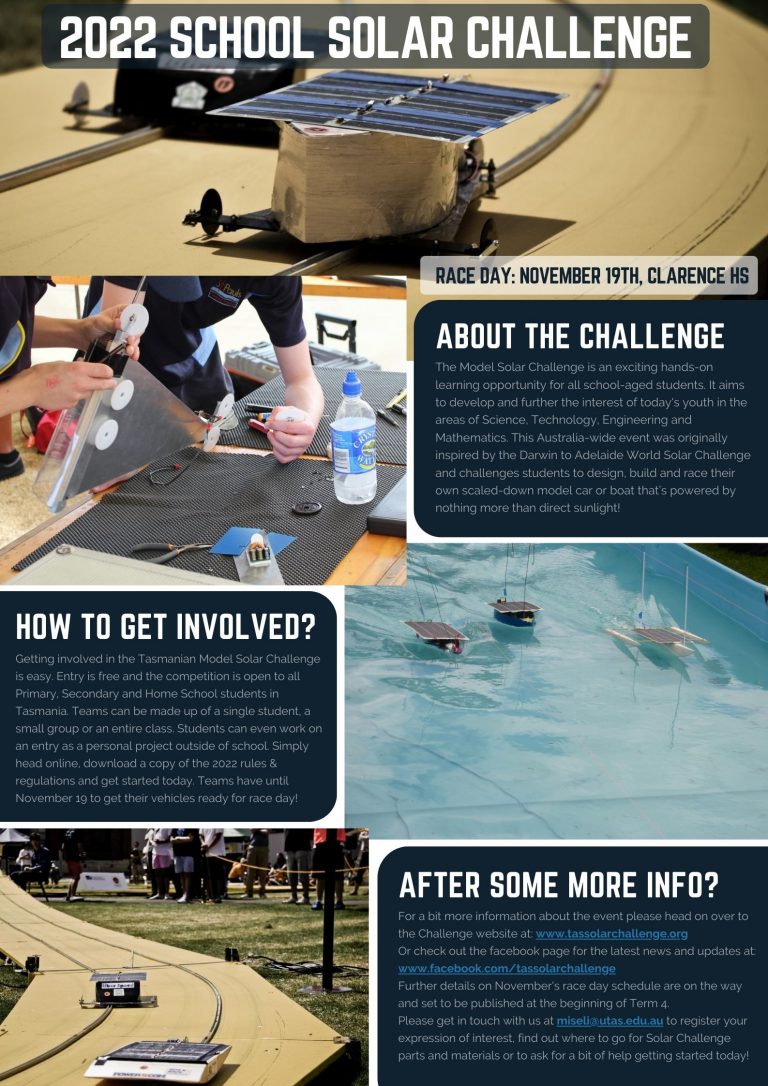 Attention all Tasmanian Teachers, Students and Parents with an interest in Applied STEM and Renewable Solar Technology!
Are you a teacher looking for an exciting, hands-on STEM activity for your students to tackle in Term 4? An activity that combines applied science and engineering with a renewable energy source like solar power? Or perhaps you're a student or parent of a child looking for something interesting to do over the upcoming school holidays? If so, look no further than the School Solar Challenge!
This competition sees individuals and teams of primary and high school-aged students design and build their own model solar powered car or boat to then race at this year's Challenge on November 19th!
Please see the featured flyer, Challenge website and Facebook page for some more details about the event.
Please get in touch with us at miseli@utas.edu.au with your expressions of interest, if you'd like some further information, have any questions or would like some help getting started. There's even the possibility of having someone come to visit your school and show a few working examples!