National Science Week is Australia's annual celebration of science and technology. Running each year in August since 1997, it features more than 1,000 events around Australia, including those delivered by universities, schools, individuals, community groups and clubs, research institutions, libraries, museums and science centres. These events attract a wide audience from children to adults, and science amateurs to professionals. Over one million people participate in science events across the nation.
In Tasmania, this is more like science month! We have some of the highest 'scientists per capita' suburbs in Australia according to the Australian Bureau of Statistics. But we also have passionate people everywhere who are curious about the world around them and keen to explore that through activities and events. In a typical year, there are 80-100 public events and almost every school has events on top of that. COVID-19 has seen Tassie go online and expand audiences to the mainland and the world via online delivery.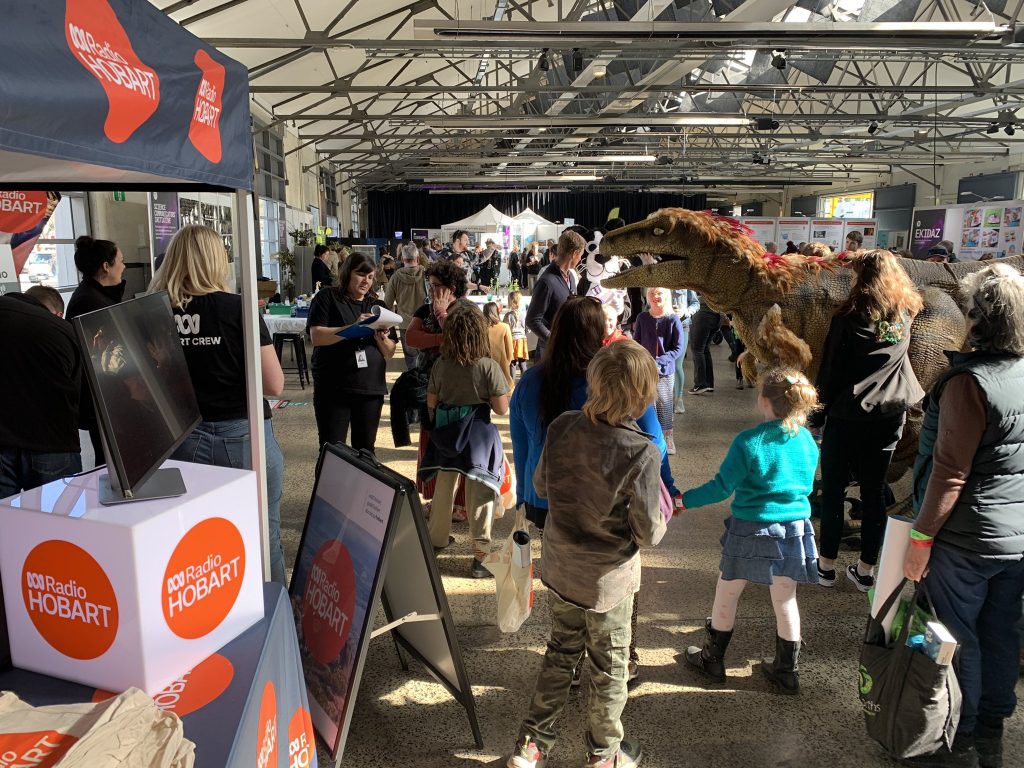 Science Week in Tassie is overseen by the Tasmanian National Science Week Coordinating Committee (TNSWCC). This group is made up of volunteer representatives from STEM* professions and organisations across Tasmania including a Chair who has a STEM background and profile, a Secretary, representatives from partner organisations, national grant winners, and one part-time Inspiring Tasmania Manager to coordinate the delivery of all activity. Each year's current Committee can be seen in the annual Science Week Program of Events. The Committee also elects a Patron who demonstrates a lifelong passion for, and commitment to, public STEM engagement.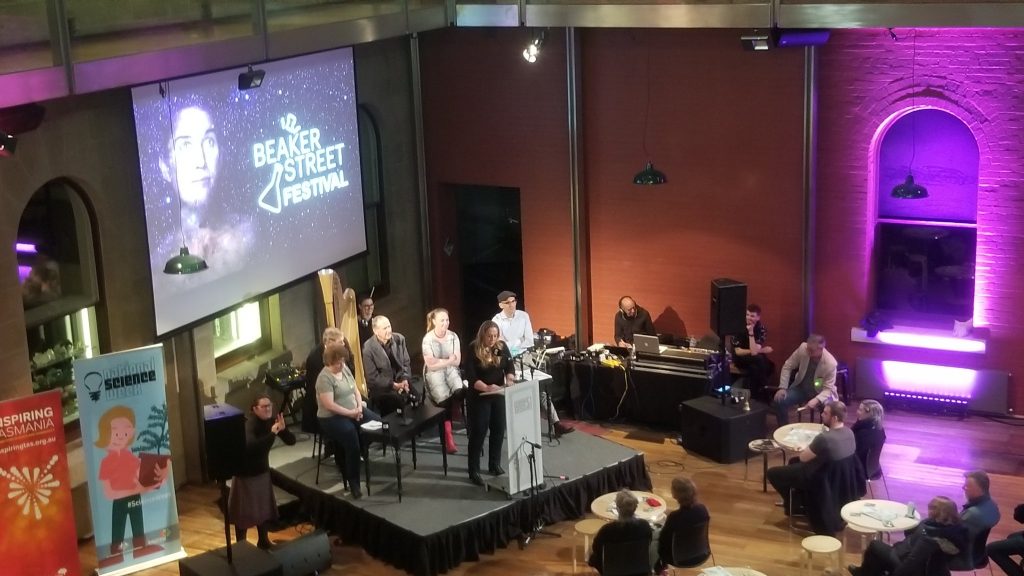 Tasmania enjoys all types of events and activities, big and small. Schools and community groups enjoy a tour by our celebrity early career researchers, the Young Tassie Scientists who've been growing their program since 2003. They reach around 27,000 Tasmanians each year – that's 5% of the population! Tasmania also benefits from larger events like the Festival of Bright Ideas, the Circular Head Big Gig, TastroFest, and Beaker Street Festival. The Queen Victoria Museum and Art Gallery and the Tasmanian Museum and Art Gallery also celebrate Science Week with a suite of events each year.
So get involved! Find out what grants are available or get in touch to discuss your ideas. Follow our social media to get updates on all things #scienceweek in Tassie! Hope to see you at one of the events in August.
*Science, technology, engineering, and maths. This also includes arts and medicine.