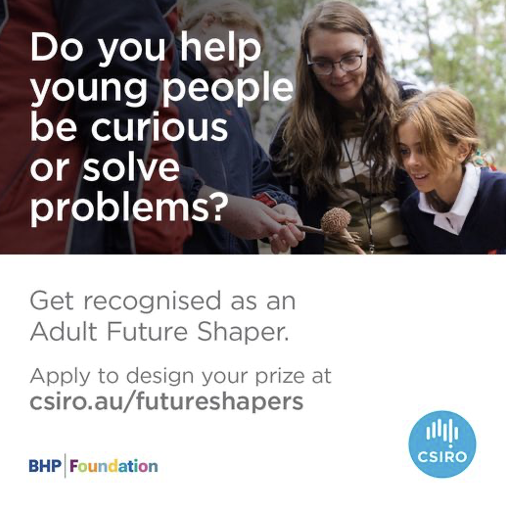 CSIRO Education are calling for people who support young people to be recognised as "Adult Future Shapers".  
Design your own prize to help you or your community go further with STEM. Choose a custom resource package, or an experience (like attending a conference, professional development opportunity or support for a STEM event).
Applications close on 1 December.
Find out more and apply: https://www.csiro.au/…/STE…/STEM-Together-Future-Shapers