The Morrisby gum, or eucalyptus morrisbyi, is one of the rarest eucalypts in Australia and a few years back, one of the main populations of that species suffered this catastrophic decline. Rising temperatures, drying soils and heavy wildlife browsing saw one of the biggest healthy populations of eucalyptus morrisbyi in Tasmania plummet from 2,000 to just six adult trees in seven years. The adult trees were dying, and new seedlings that did break through drying soils were nibbled by possums.
It prompted a team response. In 2017, partners got together to figure out how to conserve this species. The Morrisby's Gum Recovery Project, managed by Enviro-dynamics, was created along with a conservation plan, and funding assistance from the federal government and other partners.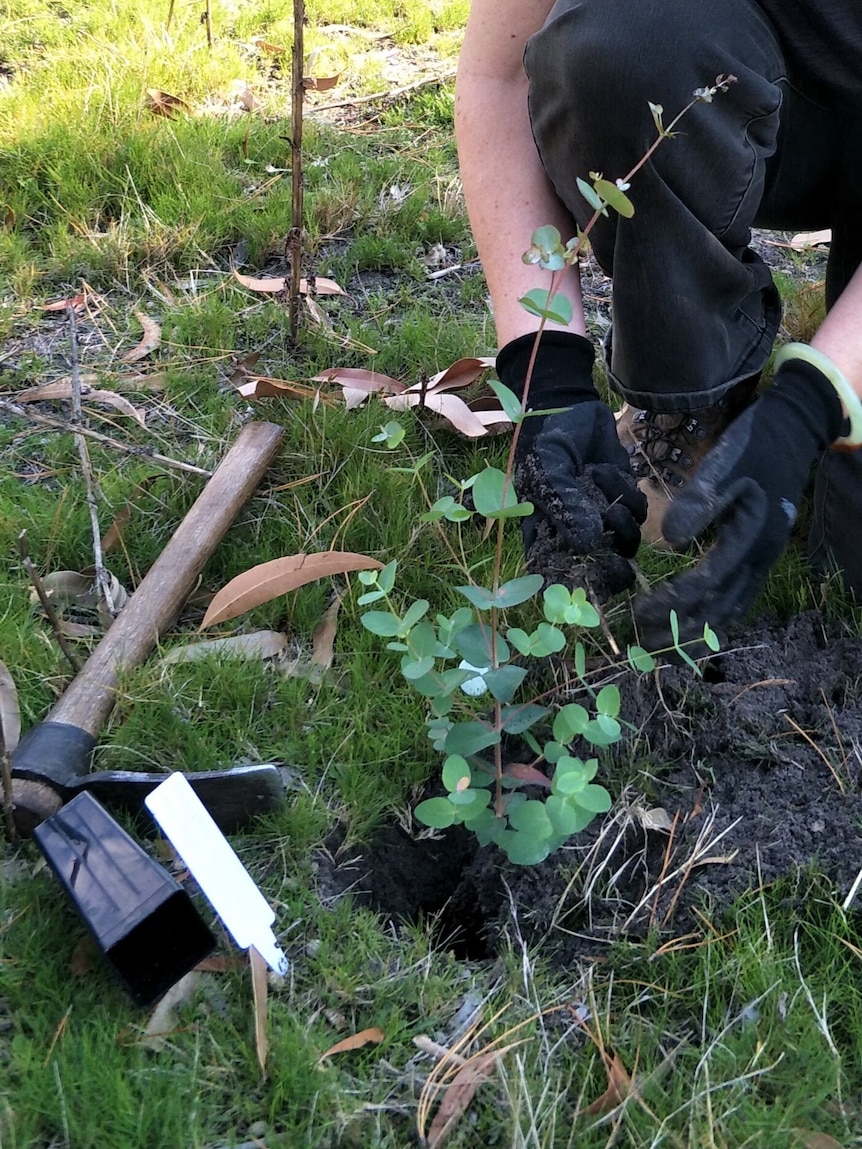 The remaining stands of the Morrisby's gums were fenced off. There has been significant regeneration just from removing the browsing pressure, but it's wasn't enough. Using climate modelling to predict areas that eucalyptus morrisbyi could inhabit under climate change, areas in the east coast were identified as suitable habitat into the future. A few owners offered land, including Tom Whitehead, who manages the Okehampton property on Tasmania's east coast.
A stand of 1,000 young trees was planted on the Okehampton property.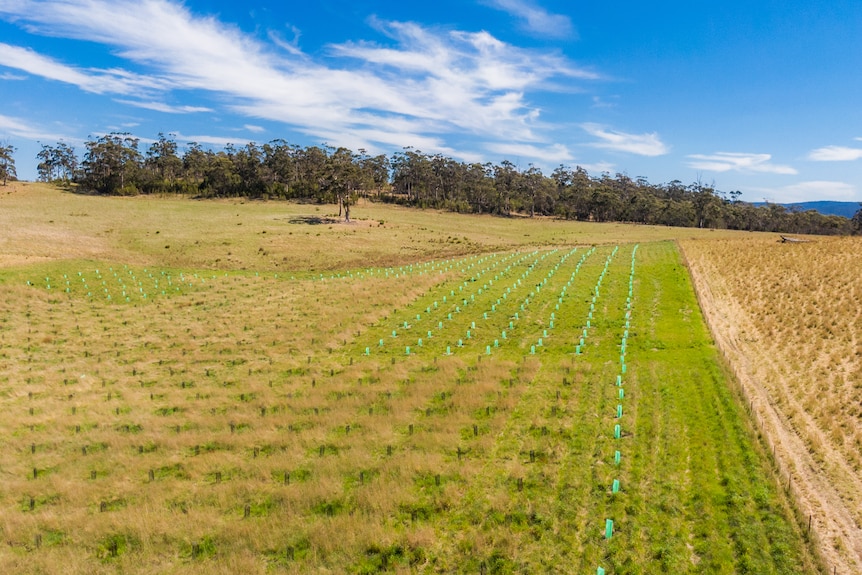 "As a business, we're incredibly passionate about the potential of having an insurance population for this eucalyptus, on the property," Mr Whitehead said. "It aligns with the values of the business and also some of the other on groundwork that we're trying to do here."
The new stand of the Morrisby's gums is 100 kilometres from their home habitat, but it's hoped the assisted migration will secure the species future.
Read more about this remarkable story on the ABC.