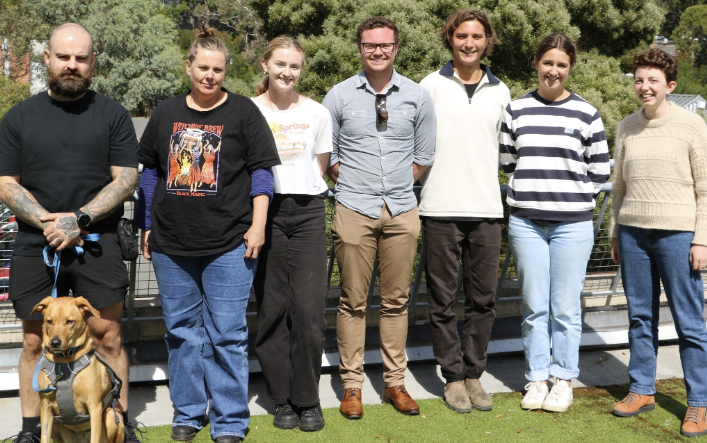 From supplying the Tasmanian whisky industry with oak barrels to mechanical pollination in onion seed crops, honours students presented a diverse range of research at the Bachelor of Agricultural Science Honours Seminar in Hobart on 9 October.
The Tasmanian Institute of Agriculture (TIA) Director, Professor Michael Rose said the seminar was a valuable opportunity for students to present their research findings to industry and develop their professional network.
Kara Devlin was one of six students presenting at Friday's seminar. Her project investigated biological control options for managing codling moth in Tasmanian apple orchards. "I hope that industry can take away from my research that biological control, when managed appropriately, can be a valuable component of integrated pest management in Tasmanian apple orchards. By studying Mastrus ridens, a parasitoid wasp of codling moth, my research highlighted the importance of genetic diversity in biological control agent populations," Kara said.
Luke Saunders shared an overview of his research which assessed if oak trees could be grown in Tasmania to supply the local whisky industry with oak barrels. "This project is useful to the Tasmanian whisky industry as it allows them to assess whether it is possible and worthwhile to proceed with oak forest plantation trials. It also helps them assess where these trials should be established, as well as the key limitations that need to be addressed in doing so," Luke said.