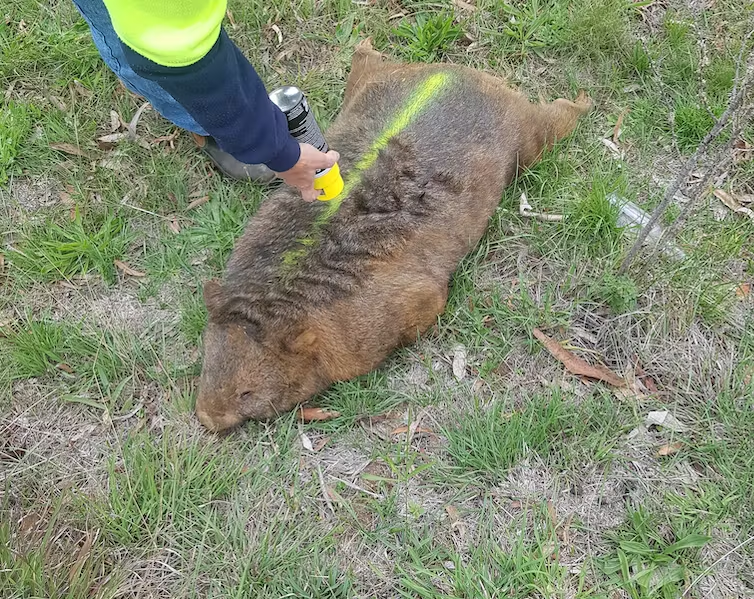 Launched in 2015, WomSAT (Wombat Survey and Analysis Tool) is a citizen science project and website that allows "wombat warriors" to report sightings of wombats, their burrows, and even their cube-shaped poops.
The project initially aimed to uncover information on all things wombat from across Australia, particularly threats. Its ultimate aim is to support conservation, informed by an enhanced understanding of wombat biology.
To date, citizen scientists across Australia have reported more than 23,000 wombat sightings to WomSAT. These sightings have recently been analysed and the findings published in Australian Mammalogy and Integrative Zoology.
Importantly, the data have given us new insights into where to find two of the biggest threats: Australia's wombat roadkill hotspots, and the worst areas for sarcoptic mange (a disease related to scabies).
Find out more about how these threats are impacting wombats here at the Conversation.
Regardless of the level of experience with wombats, everyone can get involved and become a wombat warrior. You can do so by reporting sightings of wombats and their burrows to the WomSAT website via a mobile phone or computer.
Ongoing reporting to WomSAT will provide more insights into these amazing marsupials. It can be used to assist with determining wombat distribution and abundance patterns, as well as help manage the threats they face.