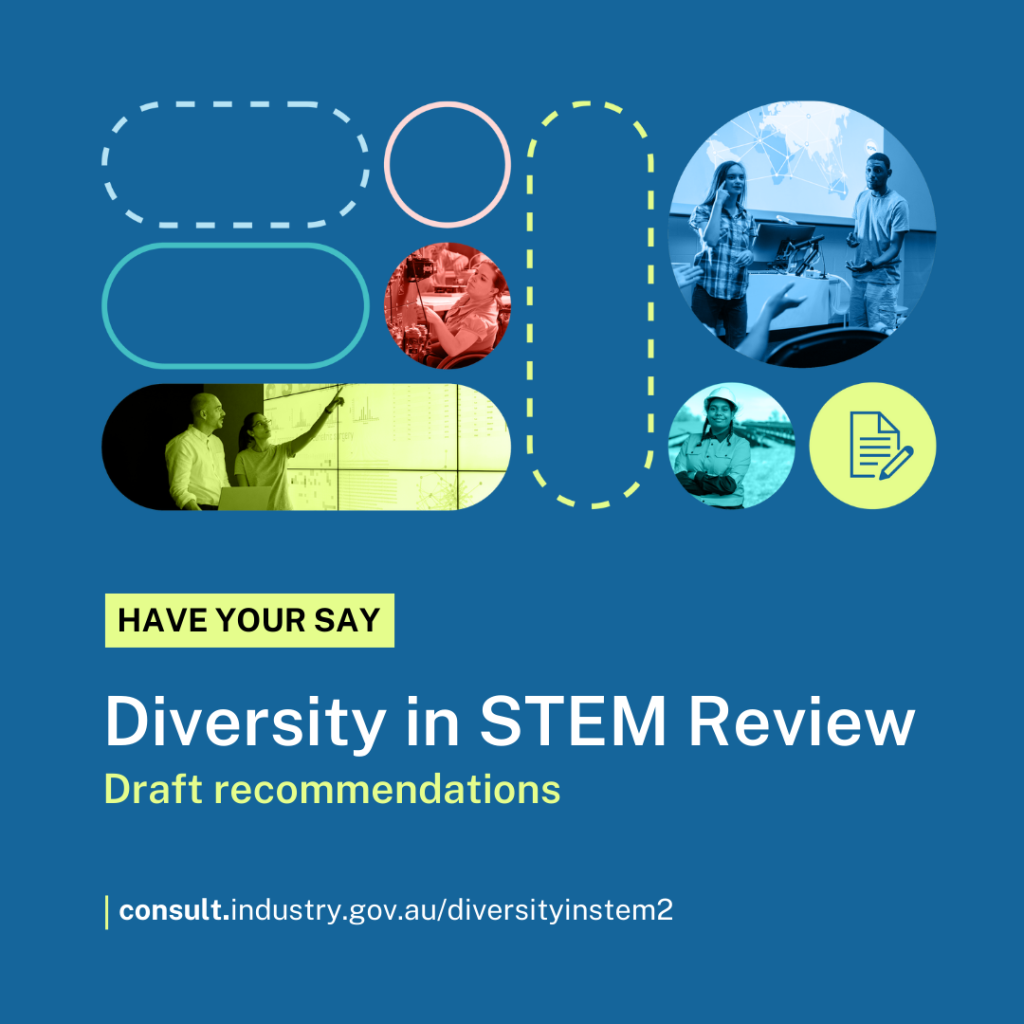 The Minister for Industry and Science has undertaken a review of diversity in STEM. Led by an independent expert panel, this review will recommend how the Australian Government can support change so that all people can have access to and feel welcome in STEM education, careers, and industries.
The panel set out to discover the main barriers, challenges, and opportunities to improve diversity and inclusion in STEM. Over the last eight months, the review has consulted with hundreds of people through one-on-one consultations, online submissions, workshops and more; evaluated the Australian Government's existing Women in STEM programs, to determine what's working and what needs improving; learned from several research pieces, including by Australia's Women in STEM Ambassador; and released draft recommendations for feedback.
These draft recommendations are part of the process to establish what is working, what is not, and where these lessons can be applied to improve diversity in STEM, STEM leadership and the STEM-skilled workforce.
Until 8 September 2023, there is an opportunity to provide feedback on the draft recommendations to ensure they meet the needs of Australia's STEM sector. Advice on useful ways to make the recommendations more specific and examples of best practice and demonstrated outcomes are welcome. The panel will draw on this feedback and ongoing research to refine these recommendations for their final report, due to be delivered to the Australian Government in October 2023.
Find out more and provide feedback here.