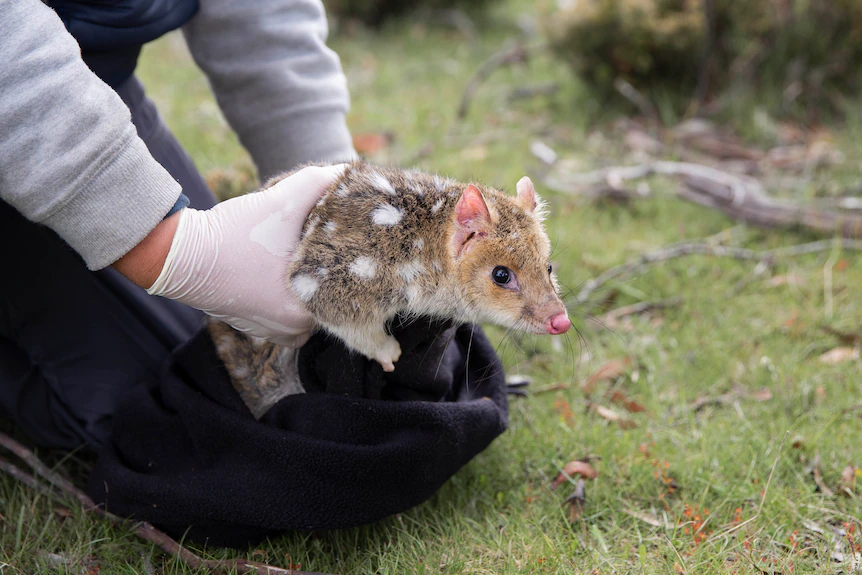 You may have heard that Australia has one of the worst records for animal extinctions in the world. The most recent State of the Environment report (2021) points out that we have lost more mammal species than any other continent and have one of the highest rates of species decline overall.
But some of these species that have gone extinct on mainland Australia still exist in Tasmania. These remaining populations are at the heart of the idea of 'rewilding', which has been carried out for several years in places including the United States and Europe.
Rewilding has come to mean reintroducing animals to do ecological restoration work. There are certain 'keystone' species that promote ecosystem processes, including seedling success. For example, small digging animals like bettongs are often referred to as "soil engineers", because of how efficient they are at boosting ecological growth. They dig tiny little holes in the ground while foraging. These little divots in the soil will collect leaf litter, moisture, and seeds, and become a tiny little microhabitat.
Tasmania is very important to rewilding efforts in Australia. The island is home to many species that have gone extinct on the mainland. These populations can be used for rewilding on mainland Australia, for example re-introducing the Tasmanian devil to Victoria.
 However, the issues that have caused the extinctions on mainland Australia, mainly foxes and cats, remain an issue for wide-scale rewilding programs. In Tasmania, as an island free of foxes, rewilding is more feasible. For example, Tasmanian devils were successfully introduced to Maria Island, where they now control the feral cat and possum populations.
Read more here on the ABC