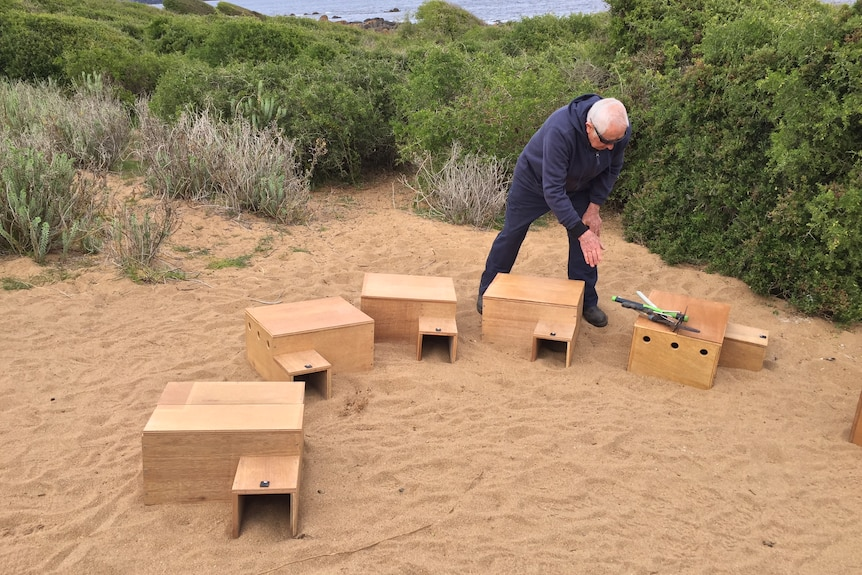 After years of dog attacks, the little penguin colony at Low Head on Tasmania's northern coast is rebuilding — and it is in part thanks to a community nest box building project.
Local community groups and school students have built wooden nests to help the population recover. So far there are about 60 of the nests along the headland at Low Head, and bird experts say they are helping to boost breeding numbers. Fifteen of the boxes were being used within a week of being installed last year. 60 penguins have hatched in the new nesting boxes over summer.
Steve Gordon from Friends of Low Head Penguin Colony said the community effort to build the nests came after 100 little penguins were killed in dog attacks in 2018.
It's vital to protect the colonies in Tasmania since colonies on the mainland are facing increasing stress from climate change, warmer seas, and surface temperatures. Tasmania is becoming the refuge for little penguins in Australia.
Read more about this story here on the ABC.