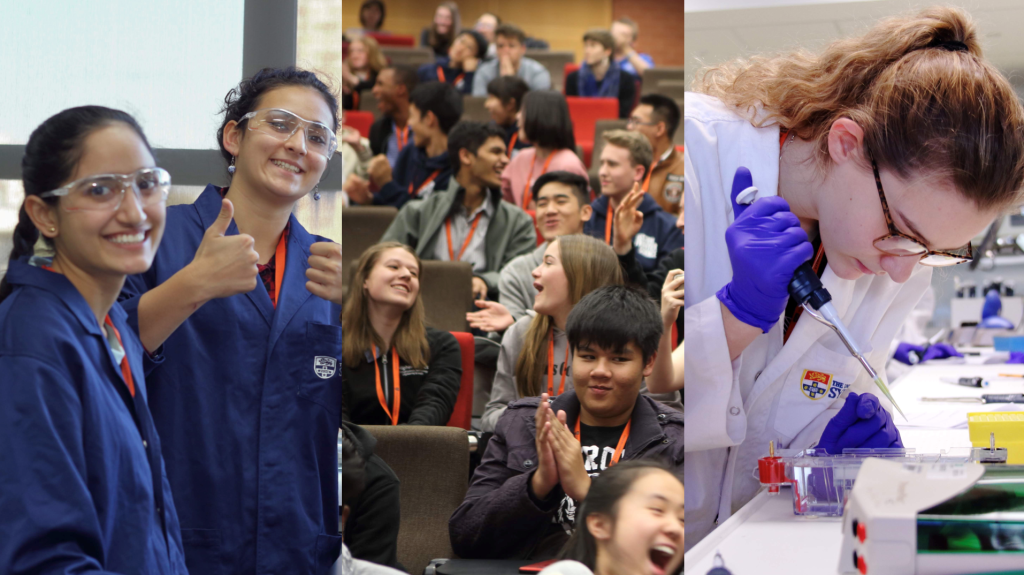 The fully residential International Science School returns to the University of Sydney, July 2023. Join top science students from across Australia and around the world for two weeks of inspiring talks by world-renowned scientists, amazing visits to cutting-edge research facilities, loads of hands-on experiments and activities, and a packed program of social events. It's going to be fantastic, you don't want to miss this one!
Best of all, ISS2023 is entirely free, funded by the Physics Foundation at the University of Sydney through support from the NSW DET, the Australian Federal Government, Mulpha Australia, and many generous private and industry donors.
ISS2023 will run from 2-15 July 2023 — science-mad students in years 11 and 12 in 2023 are encouraged to apply: sydney.edu.au/science/iss
Applications close 6 April.