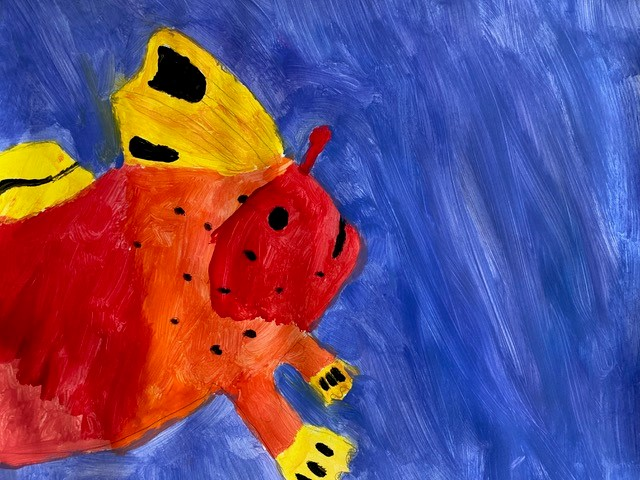 The Institute for Marine and Antarctic Studies (IMAS) are always striving to deliver science and education that will have a positive impact in Tasmania and around the world. So it was a great experience for one of their marine ecologists to see first-hand the role her team's outreach has played in inspiring the next generation of scientists.
Handfish Conservation Project co-leader, Dr Jemina Stuart-Smith, was invited to visit the Cottage School in Bellerive late last year, after hosting their Year 3-4 students at our Code Red handfish exhibition in July 2022.
The students were so inspired by the plight of the Red handfish, they created their own handfish displays. Dr Stuart-Smith discovered that the Year 3-4 students had spent most of the term learning about Tasmanian Sea Country, and particularly focused on the Red handfish.
"Their classroom was covered in handfish paintings, handmade posters and Play-Doh handfish figurines – and they had dedicated an entire wall to how they were helping this unique and critically endangered fish. It looked like a 'handfish shrine', and included posters and letters sent to local businesses seeking donations for the Handfish Conservation Project.' Dr Stuart-Smith said.
With additional help from the school community – and donated pocket money – the students raised $2,000 towards research and conservation of the handfish.
Read more here!