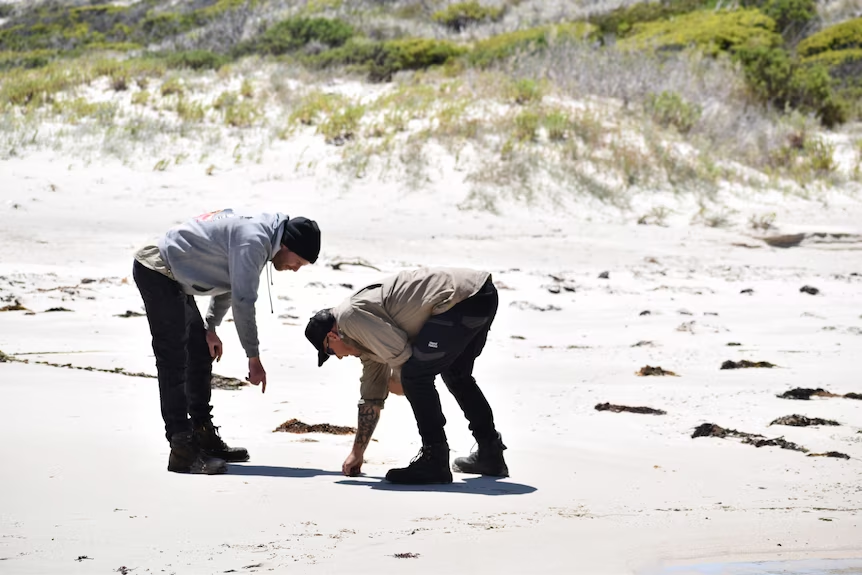 A multi-skilled cat eradication team have gathered on lungtalanana/Clarke Island, an Indigenous Protected Area in Tasmania's Furneaux Group of islands, for a week-long visit observing and attempting to trap cats.
There are an estimated 80+ feral cats inhabited the island. Released in the early 20th century by former landowners to control rabbit numbers, the cats have now become a problem population that threatens native species. They also display little interest in trap bait of chicken or fish because of the bounty of food on the island, making them more difficult to trap and control.
As an Indigenous Protected Area and the third largest island in the Furneaux Group, lungtalanana/Clarke Island could become an important future refuge for native species, but only if cats are removed. The Tasmanian Aboriginal Centre is leading the project to eradicate the cats.
A network of 50 camera traps has been set up to better understand the feral cat problem and how best to eradicate them. The team are also trialling drones as another method for finding cats using thermal or infrared technology.
A recent discovery of white-fronted terns nesting on lungtalanana/Clarke Island means a significant portion of the overall nesting population in Tasmania is now under threat from feral cats. The island is a previously unknown location for the vulnerable species, which is most widespread in New Zealand. It is estimated there are fewer than 60 birds in the entire Furneaux islands. The discovery of several breeding pairs makes lungtalanana/Clarke Island an important island to the future of this species and makes cat eradication even more of a priority.
Tasmanian Aboriginal Centre Land Management Coordinator Andry Sculthorpe said "lungtalanana provides a place where we can restore country on a large scale… We want to repatriate the animals but we're also connecting community to the island; it represents something important to be doing that."
Read more about lungtalanana/Clarke Island here.