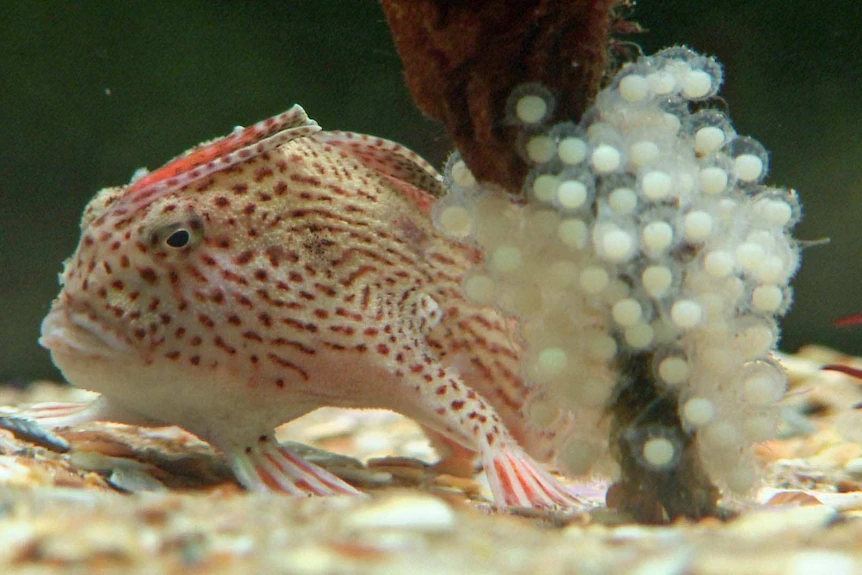 A critically endangered fish from Tasmania has been given a boost in its odds for survival through a successful breeding effort interstate. 
Endemic to Tasmania, the spotted handfish is known for its preference of walking on hand-like pectoral fins across the seabed rather than swimming, and has become a big focus of marine conservation efforts.
Once found across Tasmania, this particular handfish's wild population can now only be found in a handful of spots in the River Derwent and at a location in the D'Enctrecasteaux Channel.
But, over in Melbourne, the team at the SeaLife Aquarium is doing it's part to help boost numbers — successfully breeding a small number of the species.
The babies, known as fry, were hatched in January last year, and have been spending their time since growing and developing in nursery aquariums in the facility's back of house.
But now, they're ready to take centre stage. For now, these fish will be an ambassador population to educate the public. It's hoped that the aquarium population will eventually support the release of some handfish back into Tasmanian waters.
Read the full article here on the ABC.