Researchers trying to protect Tasmanian devils from a deadly disease that is wreaking havoc on the animals in the wild have received a "huge boost" from an unlikely source — the COVID-19 vaccine.
About 80 per cent of the wild Tasmanian devil population has been wiped out by the transmissible devil facial tumour disease, which was first discovered in 1996.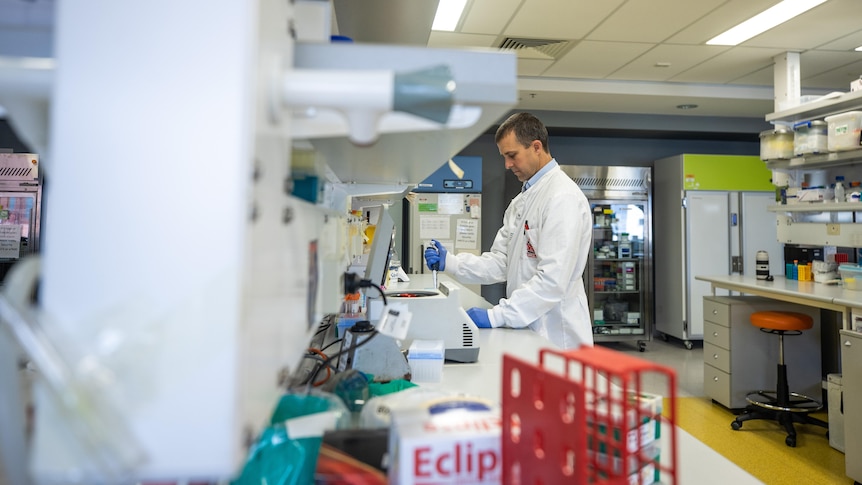 Researchers, including Dr Andy Flies, from the University of Tasmania's Menzies Institute for Medical Research, have been working towards developing a more effective vaccine for DFTD for years, but leading COVID-19 vaccines such as those created by AstraZeneca and Johnson & Johnson have sped up that process with the technological advances that have been developed during the COVID-19 vaccine development process. "It's allowed us to see the best way to do it, how to get the permits to do it, and what safeguards are needed," Dr Flies said.
Like the AstraZeneca and Johnson & Johnson shots, the new DFDT vaccine uses a weakened adenovirus to carry genetic "instructions" to make proteins which the immune system can learn to recognise. It allows the immune system to learn how to fight against the real thing. Clinical trials of the vaccine are expected to get underway early next year, and Bonorong Wildlife Sanctuary near Hobart will play a big role in the project.
Read all about it in the ABC!
Anyone who would like to support the devil facial tumour disease vaccine research can donate to the Tasmanian devil appeal.