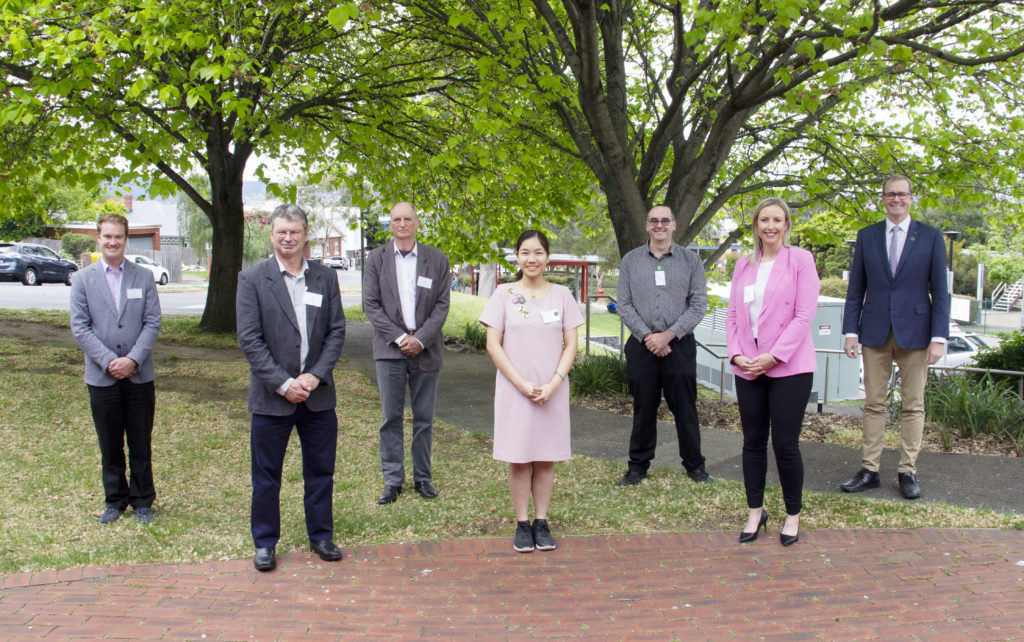 Four researchers from the University of Tasmania have been recognised for their outstanding contributions to science, technology, engineering and mathematics (STEM) at an award ceremony in Hobart on Friday, 6 November.
Minister for Science and Technology Michael Ferguson announced the winners of the Tasmanian STEM Awards, which showcase the innovative achievements of local scientists across the core fields of study and research.
Professor Michael Breadmore was awarded the Premier's Tasmanian STEM Researcher of the Year prize for his outstanding and sustained research in analytical chemistry.
Dr Hoang Phan from the Menzies Institute for Medical Research received the Tasmanian Young STEM Researcher of the Year award for her research into health inequalities in the management and outcomes of stroke.
Professor David Bowman was awarded the Tasmanian STEM Communicator of the Year award for his exceptional science advocacy in response to the 2019-20 Australian Black Summer bushfire crisis.
The 2020 Minister's STEM Innovation of the Year Award was awarded to Tim Gale on behalf of the research team that designed the 'OxyGenie' neonatal automated oxygen control system. Their patented algorithm enables a ventilator to "learn" how to optimise the needs of each infant.
Minister Ferguson congratulated the winners on their achievements and the important contributions they make to Tasmania and the world.
"The 2020 Tasmanian STEM Awards reflect the quality and capability of our science, technology, engineering and mathematics professionals, communicators and educators, particularly their deep connection with the Tasmanian community and its future."
In the teaching categories, Trudy Ward of Rokeby Primary School and Glenn Carmichael of St Michael's Collegiate School, received the Tasmanian STEM Primary Teacher of the Year and Secondary Teacher of the Year awards respectively, for inspiring their students through STEM inquiry.
The Tasmanian STEM Awards are supported by the Tasmanian Government, Inspiring Australia and the University of Tasmania.
Story from University of Tasmania.